Staff Pick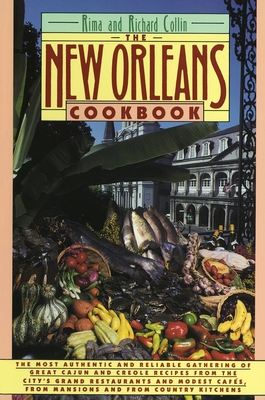 New Orleans Cookbook
Publication Date:
March 12th, 1987
Ships in 1-3 Days
This item is not currently in stock at the store for pickup but we can order it for you. Please call for details.
Description
Two hundred eighty-eight delicious recipes carefully worked out so that you can reproduce, in your own kitchen, the true flavors of Cajun and Creole dishes. The New Orleans cookbook whose authenticity dependability, and wealth of information have made it a classic.
About the Author
As food writers, RIMA and RICHARD COLLIN have written The Pleasures of Seafood and The New Orleans Restaurant Guide. Richard Collin is the author of the New Orleans Underground Gourmet and wrote a weekly restaurant column for the New Orleans States-Item for ten years. He died in January 2010. Rima Collin, who learned to cook while on a Fullbright Scholarship in France, founded her New Orleans Cooking School in 1975. She died in 1998.