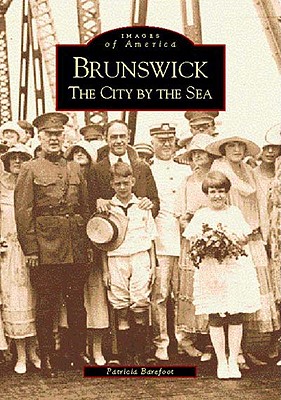 Brunswick: The City by the Sea (Images of America)
Publication Date:
November 8th, 2000
Publisher:
Arcadia Publishing (SC)
Righton Books
On hand, as of Sep 27 8:51am
(Local Interest )
On Our Shelves - Available for Immediate Pickup or Shipping
Description
Through glimpses at yesteryear, author Patricia Barefoot perpetuates a southern sense of place as it shines forth in Brunswick: The City by the Sea.
Located on the coast of southeast Georgia and the sinuous sweep of poet Sidney Lanier's famed Marshes of Glynn, Brunswick, Georgia boasts a history rich beyond measure. Dating from its layout in 1771 on the Oglethorpe Plan by surveyor George McIntosh, the new town emphasized an Anglo-Germanic heritage, and featured a grid repeat pattern of regularly spaced squares and town lots. In the 1830s, a flurry of entrepreneurial activity included the plan of New Town, which extended from the boundaries of Old Town. A few of Brunswick's most spectacular architectural treasures stand today within the boundaries of New Town near the Courthouse Mall. Built upon a peninsula, the seaside setting and Georgia's abundant natural resources have proven inspiring and lucrative assets for the port city and its people. Although buffeted by wars and epidemics, panics and depressions, a diverse population has endured and demonstrated extraordinary resilience. While in 1902 Brunswick stood first in lumber and second in naval stores production compared with other south Atlantic ports, today auto import and export, agri-commodities, and forest products provide focus for port activity. Soon the citizens of Brunswick-Glynn County will welcome a 185-foot vertical clearance, cable-stayed golden bridge to the future. At the millennium's dawn, a renewed emphasis on restoring old buildings and homes, economic vitality, an award-winning Main Street program, and revitalization downtown promise a bright future.