Discounted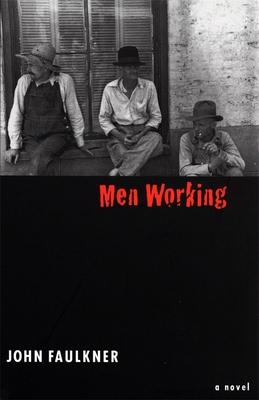 Men Working (Brown Thrasher Books)
Previous price:

$32.95
Current price:

$25.95
Publication Date:
June 1st, 1996
Publisher:
University of Georgia Press
Description
This novel of Mississippi hill country life depicts some of the more troubling and unpublicized aspects of the New Deal by tracing the fortunes of the Taylor family, sharecroppers who move to town to work for the "WP and A," the Works Progress Administration.
John Faulkner, a one-time WPA project engineer, has much to satirize in this broadly comic novel. First and foremost are the Taylors: exasperating and unemployable, they are unaccountably abiding; hopelessly destitute, they place a higher premium on a new radio than on food and shelter. Faulkner also casts a sardonic eye on the town merchants, who extend credit to WPA workers as quickly as they inflate prices, and, of course, on the WPA itself, an agency that entices naive, desperate country folk with the promise of a dole--only to lay them off and then ignore them.
In his foreword, Trent Watts establishes the singularity of Men Working while noting in it echoes of Tobacco Road, As I Lay Dying, and The Grapes of Wrath. Watts also identifies in John Faulkner's tone an ambivalence shared by many southerners who witnessed the changes wrought by "progress" upon their traditional way of life.
Praise for Men Working (Brown Thrasher Books)
"Remarkable . . . in its sense and simplicity, its justness of observation, the ease with which it hits the nail so frequently squarely on the head, above all for its entirely unobtrusive compassion."--New York Times Book Review
"No idealization, Men Working is the most human book that has been written about WPA workers, the saddest and the funniest."--Time Magazine
"The achievement of the book is the author's complete lack of condescension toward his characters. Their moving story is simply and amusingly told, without diagnosis or prognosis, in the terms of their own bewildered lives."--The Nation