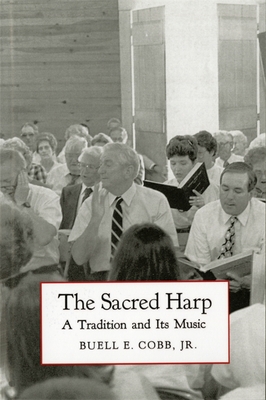 The Sacred Harp: A Tradition and Its Music (Brown Thrasher Books)
Publication Date:
December 7th, 2004
Publisher:
University of Georgia Press
Description
On any Sunday afternoon a traveler through the Deep South might chance upon the rich, full sound of Sacred Harp singing. Aided with nothing but their own voices and the traditional shape-note songbook, Sacred Harp singers produce a sound that is unmistakable--clear and full-voiced. Passed down from early settlers in the backwoods of the Southern Uplands, this religious folk tradition hearkens back to a simpler age when Sundays were a time for the Lord and the "singings."
Illustrated with forty-one songs from the original songbook, The Sacred Harp is a comprehensive account of a unique form of folk music. Buell Cobb's study encompasses the history of the songbook itself, an analysis of the music, and an intimate portrait of the singers who have kept alive a truly American tradition.