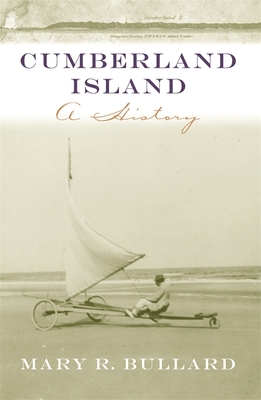 Cumberland Island: A History (Wormsloe Foundation Publication #22)
Publication Date:
March 1st, 2005
Publisher:
University of Georgia Press
Righton Books
On hand, as of Feb 2 3:51am
(Local Interest )
On Our Shelves Now
Description
Cumberland Island is a national treasure. The largest of the Sea Islands along the Georgia coast, it is a history-filled place of astounding natural beauty. With a thoroughness unmatched by any previous account, Cumberland Island: A History chronicles five centuries of change to the landscape and its people from the days of the first Native Americans through the late-twentieth-century struggles between developers and conservationists.
Author Mary Bullard, widely regarded as the person most knowledgeable about Cumberland Island, is a descendant of the Carnegie family, Cumberland's last owners before it was acquired by the federal government in 1972 and designated a National Seashore. Bullard's discussion of the Carnegie era on Cumberland is notable for its intimate glimpse into how the family's feelings toward the island bore upon Cumberland's destiny.
Bullard draws on more than twenty years of research and travels about the island to describe how water, wind, and the cycles of nature continue to shape it and also how humans have imprinted themselves on the face of Cumberland across time--from the Timuca, Guale, and Mocamo Indians to the subsequent appearances of Spanish, French, African, British, and American inhabitants. The result is an engaging narrative in which discussions about tidal marshes, sea turtles, and wild horses are mixed with accounts of how the island functioned as a center for indigo, rice, cotton, fishing, and timber. Even frequent visitors and former residents will learn something new from Bullard's account of Cumberland Island.
Praise for Cumberland Island: A History (Wormsloe Foundation Publication #22)
"This history of a place and its people makes fascinating reading. Mary Bullard has told the story of Cumberland Island in more detail, and with more insight, than has been done before, and probably will ever be done again."--Harvey H. Jackson, Jacksonville State University
"Cumberland Island is the best book written about any barrier island on the Georgia coast—and there have been many."--Buddy Sullivan, author of Early Days on the Georgia Tidewater
"This is one of those travel/history books that will please all the serious Georgia history and nature lovers. . . . If you read it and then visit Cumberland Island, your knowledge of the historical landscape will probably impress even the natives."--Macon Magazine
"Bullard has done a commendable job . . . This book is a very solid addition to any Georgia history library and will be a valuable source for students . . . Bullard is to be commended for her contribution to Georgia scholarship."--Georgia Historical Quarterly
"In this richly researched book, Bullard explores Cumberland Island's historical significance and remarkable beauty. . . . Bullard's research is vast and impeccable, a treasure for anyone who has visited Cumberland or wishes to."--St. Petersburg Times
Bullard's history has all the hallmarks of an award-winning book. She has carefully mined local, state, and national archives and illustrated her story with numerous maps and photographs. Perhaps most noteworthy, she has written a history that will be interesting to both scholars and general readers."--Journal of Southern History
"Overall, the book is well researched and provides the best historical account specifically of Cumberland Island yet presented."--Cumberland Island Newsletter
"Anyone interested in reading the saga of this, the largest of Georgia's islands, and the families who lived there should read this work."--Atlanta Journal-Constitution