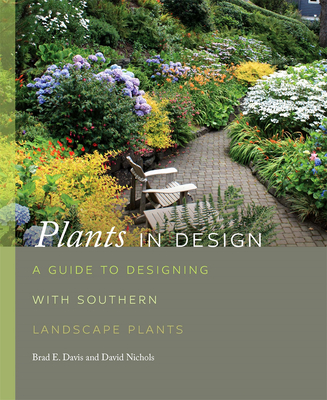 Plants in Design: A Guide to Designing with Southern Landscape Plants (Wormsloe Foundation Nature Books)
Publication Date:
July 1st, 2021
Publisher:
Wormsloe Foundation Nature Books
Righton Books
On hand, as of Jun 1 6:51am
(Gardening )
On Our Shelves - Available for Immediate Pickup or Shipping
Description
Plants in Design emerged from Brad E. Davis's and David Nichols's love for plants and well-designed landscapes and a previous frustration with landscape design guidebooks. While most landscape and garden design resources focus either on design principles or on plant materials, the unique strategy of Plants in Design provides a palette of options organized by mature size and scale, covering many genres of plants from grasses to herbaceous perennials, woody shrubs and trees, and even annuals and interior plants--all of which are necessary for consideration when composing a well-designed landscape.
Plants in Design combines two fundamental components of landscape and garden design: (1) principles and uses of plant material (e.g., color, line, texture), and (2) resource information for analyzing and selecting a broad range of plant materials, from annuals and ground covers to shrubs and trees, for southern landscapes (USDA hardiness zones 6 to 9). Introductory chapters discuss plants and their uses in creating outdoor landscapes in settings ranging from small-scale applications (e.g., courtyards, walkways) to medium- and large-scale projects (e.g., streetscapes, parks).
Richly illustrated with approximately 1,750 color photographs, Plants in Design depicts plant shape, form, characteristics, and landscape use, both to aid identification and to envision how individual plants might appear in a composition. The authors promote the use of native species to benefit native wildlife and point out the dangers of many nonnative plants widely used in the past and now threatening natural ecosystems. Featuring five hundred southern landscape plants organized into fifteen categories, ranging from large trees to ferns and flowering annuals, plant accounts include scientific and common names, hardiness zones, flowers and fruit, growing conditions, and pests and diseases. The guide also includes drawings, a hardiness zone map, glossary, bibliography, index, and design-use tables for quick reference.