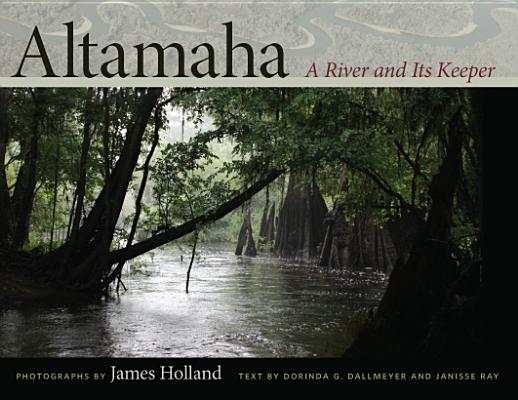 Altamaha: A River and Its Keeper (Wormsloe Foundation Nature Books)
Publication Date:
June 22nd, 2012
Publisher:
Wormsloe Foundation Nature Books
Righton Books
On hand, as of Feb 2 3:51am
(Local Interest )
On Our Shelves Now
Description
Formed by the confluence of the Ocmulgee and Oconee Rivers, the Altamaha is the largest free-flowing river on the East Coast and drains its third-largest watershed. It has been designated as one of the Nature Conservancy's seventy-five Last Great Places because of its unique character and rich natural diversity. In evocative photography and elegant prose, Altamaha captures the distinctive beauty of this river and offers a portrait of the man who has become its improbable guardian.
Few people know the Altamaha better than James Holland. Raised in Cochran, Georgia, Holland spent years on the river fishing, hunting, and working its coastal reaches as a commercial crabber. Witnessing a steady decline in blue crab stocks, Holland doggedly began to educate himself on the area's environmental and political issues, reaching a deep conviction that the only way to preserve the way of life he loved was to protect the river and its watershed. In 1999, he began serving as the first Altamaha Riverkeeper, finding new purpose in protecting the river and raising awareness about its plight with people in his community and beyond.
At first Holland used photography to document pollution and abuse, but as he came to appreciate and understand the Altamaha in new ways, his photographs evolved, focusing more on the natural beauty he fought to save. More than 230 color photographs capture the area's majestic landscapes and stunning natural diversity, including a generous selection of some the 234 species of rare plants and animals in the region. In their essays, Janisse Ray offers a profile of Holland's transformation from orphan and troubled high school dropout to river advocate, and Dorinda G. Dallmeyer celebrates the biological richness and cultural heritage that the Altamaha offers to all Georgians.
Praise for Altamaha: A River and Its Keeper (Wormsloe Foundation Nature Books)
"A stunning and captivating collection of photographs of the wildlife and habitat of the Altamaha River by riverkeeper and photographer James Holland is introduced by two solid essays—one, a colorful portrait of the improbable life of the man who made the photos; the second, a comprehensive, eloquent, and economical survey of the natural history where they were made." —Sally Bethea, Upper Chattahoochee Riverkeeper
"This is a beautiful book about a beautiful place. Dallmeyer, Ray, and Holland tell the story of the Altamaha River, southeast Georgia's extraordinary ecological gem, and in the process have given us something to admire and inspire. James Holland's photographs are stunning, and his personal story is as remarkable as his art; he is already a hero to those of us familiar with his life and work, and this book will undoubtedly expand his influence even further. Everyone can learn something from this book—from the natural resource professional to the average Joe concerned about a favorite fishing hole."—Albert G. Way, author of Conserving Southern Longleaf
"In evocative photography and elegant prose, Altamaha captures the distinctive beauty of this river and offers a portrait of the man who has become its improbable guardian."—Columns