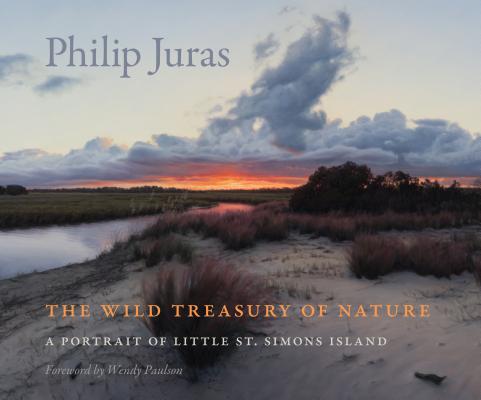 The Wild Treasury of Nature: A Portrait of Little St. Simons Island (Wormsloe Foundation Nature Books)
Publication Date:
March 1st, 2016
Publisher:
Wormsloe Foundation Nature Books
Description
The fifty-two paintings gathered here reveal as never before the wild beauty of Little St. Simons, an undeveloped barrier island on the Georgia coast. In showing us the island's marshes and tidal creeks, shrublands and forests, and dunes and beaches, artist Philip Juras helps us understand the natural and historical forces continually at work on this unique place.

The Wild Treasury of Nature continues Juras's exploration of the presettlement wilderness of the American South as the earliest naturalists would have encountered it. Strikingly composed and executed, Juras's island paintings are based on extensive research and many hours spent at the sites he documents. From the contours of a pristine landscape down to the shape and color of its smallest plant, each scene is a historically and ecologically credible rendering of a place that has remained miraculously unspoiled.
The writings that accompany Juras's paintings describe the natural history and unique cultural past of Little St. Simons in particular and the southern barrier islands in general, place the artwork within the American landscape painting tradition, and underscore the importance of vigilant stewardship for the island and the few remaining American places like it.