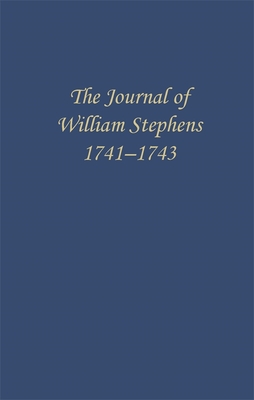 The Journal of William Stephens, 1741--1743 (Wormsloe Foundation Publication #2)
Publication Date:
September 1st, 2017
Publisher:
University of Georgia Press
Description
William Stephens was Secretary of the Province of Georgia from 1737 to 1750 and was President from 1741 for ten years. He was sent to America by the Trustees of Georgia, who resided in London, to keep them informed on conditions in the colony. Besides writing numerous letters to the Trustees, Stephens kept a journal which he sent to them periodically. The journal down to 1741 was printed by the Trustees. Here in this volume (and the volume for 1743-1745) the continuation of the journal is published for the first time.
Through his journal Stephens undertook to inform the Trustees of everything which happened in Georgia, from the most trivial to the most important. This close-up view of Georgia, the details of the everyday life of the people, and the record of significant development in the colony all make his journal a valuable document in American colonial history.