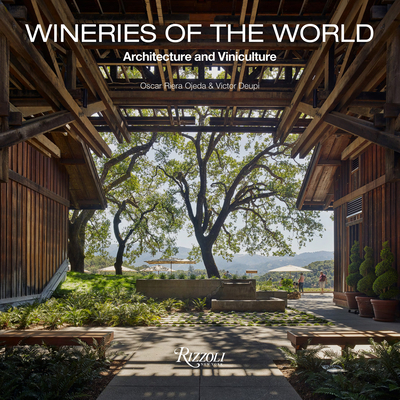 Wineries of the World: Architecture and Viniculture
Publication Date:
October 12th, 2021
Description
Twenty-five beautifully made wineries by contemporary architects the world over illustrate the connection between winery design and the modern movement toward integrating wine-making with lifestyle and the enjoyment of living.
Wineries of the World celebrates the architecture and design of contemporary viniculture. From a vineyard in Napa Valley in the U.S., to an Italian winery estate in the hills of Tuscany, to an Australian enterprise at the cutting edge of organic viniculture, the projects featured are all exemplars of the finest taste in both wine and design, and increasingly popular destinations for wine lovers.
 
With the rise in destination travel by wine lovers over the past years, vintners the world over have embraced the opportunity to create splendid spaces for visitors to enjoy unique varieties alongside good company. Rather than repeat established, even ancient traditions cultivated over centuries throughout Europe, the contemporary architecture of wine has become a modern celebration of place, reflecting the topography of the landscape in which a winery is situated, the agricultural heritage, and at times the regional vernacular. Ultimately, these projects comprise an expression of bold vision coupled with a passion for sustainability and design.
About the Author
Oscar Riera Ojeda is the director of the eponymous boutique architecture publishing house Oscar Riera Ojeda Publishers. An editor and designer, he has produced over 200 architecture, design, and photography books. Victor Deupi is a Cuban-American teacher of architectural history and theory, design, and representation at the University of Miami School of Architecture in Coral Gables, and the author of several books.