Staff Pick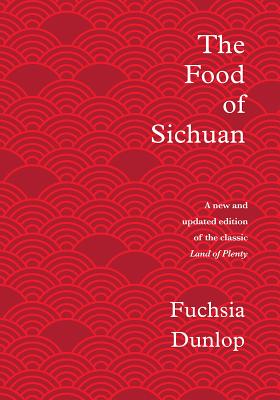 The Food of Sichuan
Publication Date:
October 15th, 2019
Publisher:
W. W. Norton & Company
Righton Books
On hand, as of Feb 2 6:51am
(Cooking )
On Our Shelves Now
Description
A Finalist for the 2020 James Beard Foundation Cookbook Award (International)
New York Times "Holiday Books 2019—Cooking" • NPR "Favorite Books of 2019" • Guardian "Best Cookbooks and Food Writing of 2019" • Condé Nast Traveler "Best Travel Cookbooks 2019" • Chowhound "Best New International Cookbooks for Fall 2019"
An essential update of Fuchsia Dunlop's landmark book on Sichuan cuisine, with 200 recipes and stunning photographs.
Almost twenty years after the publication of Land of Plenty, considered by many to be one of the greatest cookbooks of all time, Fuchsia Dunlop revisits the region where her own culinary journey began, adding more than 70 new recipes to the original repertoire and accompanying them with mouthwatering descriptions of the dazzling flavors and textures of Sichuanese cooking.
Food of Sichuan shows home cooks how to re- create classics such as Mapo Tofu, Twice-Cooked Pork and Gong Bao Chicken, or a traditional spread of cold dishes, including Bang Bang Chicken, Numbing-and-Hot Dried Beef, Spiced Cucumber Salad and Green Beans in Ginger Sauce. With gorgeous food and travel photography and enhanced by a culinary and cultural history of the region, The Food of Sichuan is a captivating insight into one of the world's greatest cuisines.
Praise for The Food of Sichuan
I've been cooking and studying recipes for 20 years, but I could spend the next 10 with Fuchsia Dunlop's The Food of Sichuan…This book reminded me of how little I know and made me thankful that experts still exist.
— Carla Lalli Music - Bon Appétit
Fuchsia Dunlop, unquestionably the foremost authority on Sichuan cookery, brings her unmatched knowledge of every aspect of the cuisine to this magnificent volume.
— Grace Young, author of Stir-Frying to the Sky's Edge and The Breath of a Wok
An unmissable opportunity to utilize the wok and cleaver, brave the fiery Mapo tofu, and expand your technique with pot-stickers and steamed buns.
— Yotam Ottolenghi
Both poetic and practical, this book offers something to both novices and connoisseurs of Sichuanese food, with recipes for the ubiquitous mapo tofu sitting alongside lesser-known dishes like 'phoenix tails' (tender tufted lettuce leaves) in sesame sauce. It is, in a word, phenomenal.
— Jenny Zhang - Eater
A valuable resource for sparking new inspiration and excitement surrounding Sichuan food.
— Danny Bowien, chef and cofounder of Mission Chinese Food
Dunlop shares with her readers not merely recipes, but essays and instructive tables delineating the 23 flavors and 56 cooking methods of Sichuan.
— Mark Knoblauch - Booklist
With the original still considered one of the best sources on Sichuan cooking, this new edition is a must-have for anyone interested in authentic Chinese cuisine.
— Devon Thomas - Library Journal