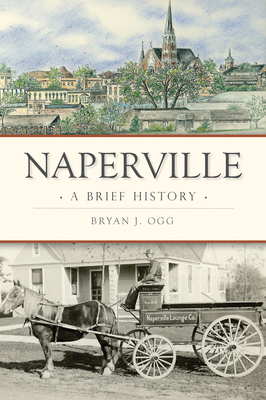 Naperville: A Brief History
Publication Date:
November 12th, 2018
Description
Since Naperville sprang from the northern Illinois prairie, it has maintained an unmistakably fascinating heritage.
The settlers who followed the Napers to the DuPage River had to endure the hardships of felling trees and plowing prairies to make a place to call home. The campuses of the Research and Technology corridor might seem far removed from the travails of those early years, but both are part of the same community. That shared tradition holds surprises such as the location of the Stenger Brewery or the legacy of Peter Kroehler, furniture tycoon, mayor and philanthropist. Bryan Ogg takes stock of the people and events that shaped Naperville from its founding through its current state.