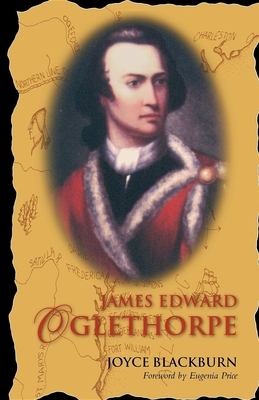 James Edward Oglethorpe: Foreword by Eugenia Price
Publication Date:
October 1st, 2004
Ships in 1-3 Days
This item is not currently in stock at the store for pickup but we can order it for you. Please call for details.
Description
James Edward Oglethorpe turned his back on Oxford University, his family's Jacobite schemes, and a career as courtier to a prince to settle as an English country squire. But history was not to let him stay unnoticed. As a member of Parliament in the eighteenth century, Oglethorpe fought for debtors? rights and prison reform, and when he gained them, volunteered to found a new colony in America. Under his direction, settlements were established, strong bonds were formed with the Creek Indians, and the colony of Georgia flourished. He guided it during its formative years and protected it during war with Spain. That alone should have assured Oglethorpe of his place in history...but as he learned, politics and fortune are fickle. In this captivating biography, Joyce Blackburn details the career and life of this gallant gentleman, hero, visionary, and patriot.