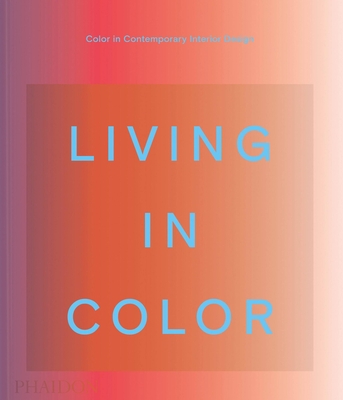 Living in Color: Color in Contemporary Interior Design
Publication Date:
December 1st, 2021
Description
An inspirational visual journey along the color spectrum, brought to life via the best contemporary residential interior design
Tap into the growing trend for injecting color  into home décor with this elegant, thoughtful selection of interiors in every shade and hue. Organised by color – from the purest white to the deepest black, from the hottest pinks, oranges, and reds, to the coolest greens and tranquil blues in between – Living in Color explores and celebrates the current trend for vivid accents and vibrant transformations of our domestic spaces, whatever their size and wherever their location. 
About the Author
Conceived and edited by Phaidon editors.
Stella Paul was educator-in-charge of exhibitions and communications, and senior manager of the Interpretative Audio Program (Digital Media) at the Metropolitan Museum of Art, New York. She established the Smithsonian Institution's Southern California Center for the Archives of American Art, and has worked as a curator at LACMA.
India Mahdavi is a Paris-based interior designer, best known for her use of colour in her work for such venues as Sketch in London.
Praise for Living in Color: Color in Contemporary Interior Design
"Incredible" –  AD PRO
"Depicts rooms from every part of the rainbow" – ELLE Decor
"Showcases delectable design images in every shade on the spectrum" – Martha Stewart Living
"Elegant" –  Aspire Design & Home