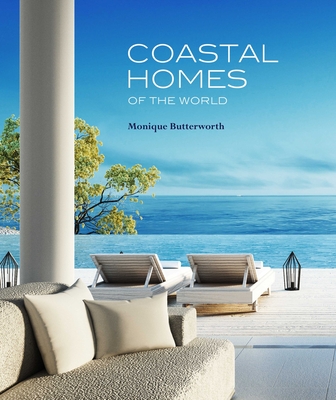 Coastal Homes Of The World
Publication Date:
September 4th, 2018
Publisher:
New Holland Publishers
Description
Many of us dream of living by the sea and this is coastal living at its very best . A collection of the world's most stunning waterfront properties. This design and lifestyle book evokes the sound of the surf or the feel of sand between your toes – you will be drawn to these coastal homes and the lifestyle they embody. 
Whether it's award-winning architecture, lavish interiors or more simply the spectacular views, the collection of homes will inspire the reader to create their own 'coastal' abode, in their own personal style. Each location comes with a signature dish or recipe typical of the region. 
Chapters include: Houses in Australia; Carribean; Bahamas; USA , Hamptons, Florida, Long Island, Malibu; France; Italy; Spain; Ibiza; Greece; Mexico; Peru; West Indies; New Zealand, Asia.
Featuring some of the world's best architects and their work, style and design as well as interior design with unusal features within the home or outside.
"Be inspired, dream away and imagine yourself living and breathing in all the  wonderment of coastal living in these spectacular of homes"
About the Author
Monique Butterworth is a 45-year-old writer, journalist & editor specialising in lifestyle, celebrity, entertainment & news.
With over 25 years working in print media Monique has since moved into book publishing.
Monique lives with her partner James, daughter Matilda, her horse Marty, dog Rob Roy & cat Oreo.