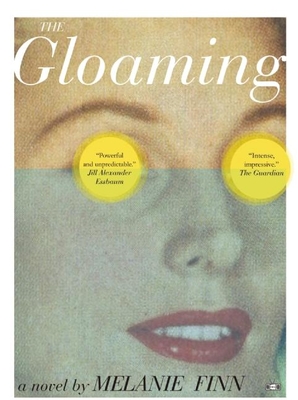 The Gloaming
Publication Date:
September 20th, 2016
Publisher:
Two Dollar Radio
Description
* New York Times Book Review Notable Book of 2016.
* The Guardian's Not the Booker Prize Shortlist.
* Vermont Book Award finalist.
* Publishers Weekly 's Big Indie Books of Fall 2016
Deeply satisfying. Finn is a remarkably confident and supple storyteller. The Gloaming] deserves major attention. --John Williams, New York Times/p>
In rich, compelling prose, Melanie Finn perfectly captures a world of consequences, and the characters who must survive them. Pilgrim Jones' husband has just left her for another woman, stranding her in a small Swiss town where she is one day involved in a tragic car accident that leaves 3 school-children dead. Cleared of responsibility though overcome with guilt, she alights for Africa, where she befriends a series of locals each with their own tragic past, each isolated in their own private way in the remote Tanzanian outpost.
Mysteriously, the remains of an albino African appear packaged in a box, spooking everyone--sign of a curse placed by a witch doctor--though its intended recipient is uncertain. Pilgrim volunteers to rid the town of the box and its contents, though wherever she goes, she can't shake the feeling that she's being followed.
The Gloaming is a thrilling, haunting new work of guilt, atonement, and finally, hope.
A psychologically astute thriller that belongs on the shelf with the work of Patricia Highsmith. Alternating chapters between two continents, the book is brilliant on the pervasiveness of corruption and the murkiness of human motivation. Here is a page-turner that leaves its reader wiser. --Karen R. Long, Newsday
About the Author
Melanie Finn was born and raised in Kenya until age 11, when she moved with her family to Connecticut. After studying journalism at NYU, she worked as a freelance journalist and screenwriter for twenty years, living and working in six different countries. In 2004, her first novel, Away From You was published to international acclaim. The following year, she and her husband, the wildlife filmmaker Matt Aeberhard, moved to a remote region of Tanzania to make DisneyNature's beautiful, haunting flamingo epic, The Crimson Wing. During the filming, Melanie became the medic to the local Masai community and established The Natron Healthcare Project. Her second novel, The Gloaming, was a New York Times Notable Book of 2016, finalist for the Vermont Book Award and The Guardian's Not the Booker Prize. In 2018 her novel The Underneath was released to great acclaim. She now lives on a hill in Vermont with Matt, their twin daughters, three Tanzanian mutts and two very old horses.