Here are just a few of the forthcoming titles we think you might want to be the first to own. Preorders will be available for pickup in the store on the date of publication, while shipped copies should arrive on or near the publication date, depending on shipping method.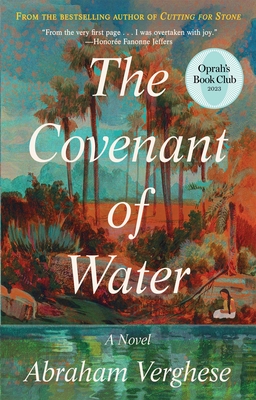 OPRAH'S BOOK CLUB PICK - INSTANT NEW YORK TIMES BESTSELLER From the New York Times-bestselling author of Cutting for Stone comes a stunning and magisterial epic of love, faith, and medicine, set in Kerala, South India, following three generations of a family seeking the answers to a strange secret ...
Read More

about
On Our Shelves - Available for Immediate Pickup or Shipping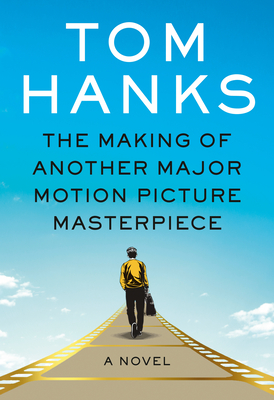 NEW YORK TIMES BEST SELLER • From the legendary actor and best-selling author: a novel about the making of a star-studded, multimillion-dollar superhero action film...and the humble comic books that inspired it. Funny, touching, and wonderfully thought-provoking, while also capturing the changes in ...
Read More

about
On Our Shelves - Available for Immediate Pickup or Shipping
Receive a signed copy and two special gifts with pre-order. The gifts are a Half Moon beverage coster and a Half Moon matchbox. Quantities are limited.  Named a Most Anticipated Book of the Year by Vogue, Entertainment Weekly, BookPage, LitHub and more "I adored this compelling, touching, exquisitel ...
Read More

about
From the bestselling author of the "heart-stopping tale of survival and heroism" (People) The Book of Lost Names comes a gripping historical novel about two mothers who must make unthinkable choices in the face of the Nazi occupation. Paris, 1939: Young mothers Elise and Juliette become fast friends ...
Read More

about
The New York Times bestselling "new Agatha Christie" (Air Mail) Ruth Ware returns with this adrenaline-fueled thriller that combines Mr. and Mrs. Smith with The Fugitive about a woman in a race against time to clear her name and find her husband's murderer. Hired by companies to break into buildings ...
Read More

about
From the #1 New York Times bestselling author of The Hotel Nantucket: After tragedy strikes, food blogger Hollis Shaw gathers four friends from different stages in her life to spend an unforgettable weekend on Nantucket. Hollis Shaw's life seems picture-perfect. She's the creator of the popular foo ...
Read More

about
How 'Bout Them Dawgs tells the behind-the-scenes story of the University of Georgia's 2021 college football national championship season from the perspective of the man in charge: Kirby Smart. In addition to offering his perspective on coaching, his defensive philosophy, the importance of recruiti ...
Read More

about
On Our Shelves - Available for Immediate Pickup or Shipping
"Millions of eyes were suddenly upon us, creating a picture I will never forget." —Paul McCartney Taken with a 35mm camera by Paul McCartney, these largely unseen photographs capture the explosive period, from the end of 1963 through early 1964, in which The Beatles became an international sensation ...
Read More

about
The Pulitzer Prize–winning author of Empire Falls returns to North Bath, in upstate New York, and to the characters that captured the hearts and imaginations of millions of readers in his beloved best sellers Nobody's Fool and Everybody's Fool. Ten years after the death of the magnetic Donald "Sully ...
Read More

about
#1 New York Times bestselling author Daniel Silva delivers another stunning thriller in his action-packed tale of high stakes international intrigue. Legendary art restorer and spy Gabriel Allon joins forces with a brilliant and beautiful master-thief to track down the world's most valuable missing ...
Read More

about
In this beautiful and moving novel about family, love, and growing up, Ann Patchett once again proves herself one of America's finest writers. "Patchett leads us to a truth that feels like life rather than literature." —The Guardian In the spring of 2020, Lara's three daughters return to the family' ...
Read More

about